MECHANICAL, ELECTRICAL AND PLUMBING PENETRATIONS
Simplifying the design, installation and firestop of MEP penetrations.
Hilti has a wide portfolio of firestop products to support mechanical, electrical and plumbing applications. To simplify your product selection, consider Hilti's two best-selling firestop products which combine to cover over half of our 800+ UL tested penetration systems. FS-ONE MAX Intumescent Firestop Sealant provides a single sealant solution that covers most applications while offering best in-class performance and approvals. The CP 680 Cast-in Firestop Device is installed before the concrete is poured and consistently protects the integrity of through penetrations.

New to the firestop software offering is Hilti Button. This BIM software is especially suited to assist MEP design by identifying clashes between fire-rated partitions and penetrating items such as pipes, cable trays and ducts in the BIM model. After identifying the clashes the software recommends suitable tested penetration systems for the project.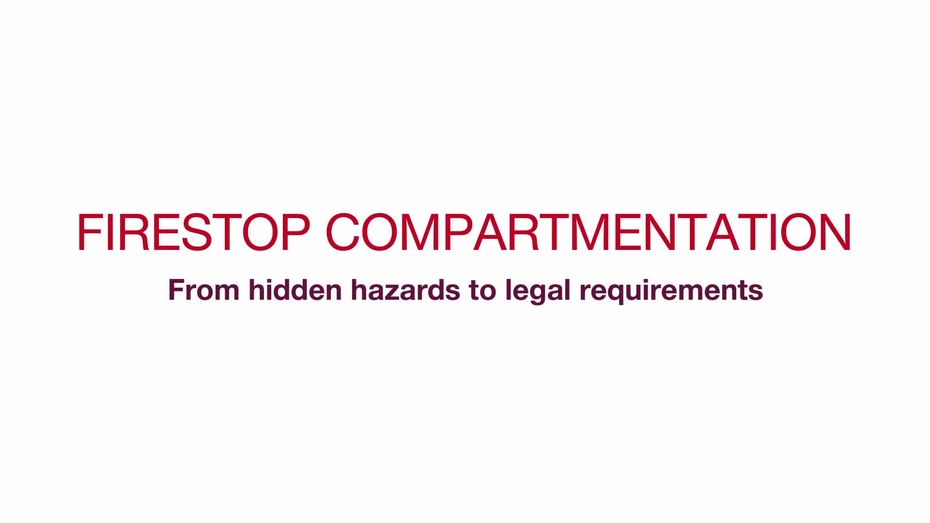 Product Selection
Use the charts below to choose a cast-in or post-installed firestop product by name, filtering and selecting to the product best suited for your project by its applicability and performance attributes listed on the top row of each chart.

You may also find our new firestop selector tool helpful. This cast-in selector is designed to help you find the right combination of devices and accessories through easy-to-use drop-down menus. Check out the new Firestop Cast-In Selector.