Cordless Impact Driver SID 8-A18
Powerful tools for people who know power.
For outstanding drilling and driving performance in heavy wood, timber and other utility applications, nothing beats the Hilti Cordless Drill SID 8-A18. It's specially designed for use in the bucket, on the utility pole and for framing on the ground. And it works great for fastening hardware for cross arms and transformers.
Forget about tools and drills built for other applications. Try the Hilti Cordless Drill for portable, powerful drilling, driving, bolting and other work—and see what you've been missing.
REAL USER REVIEWS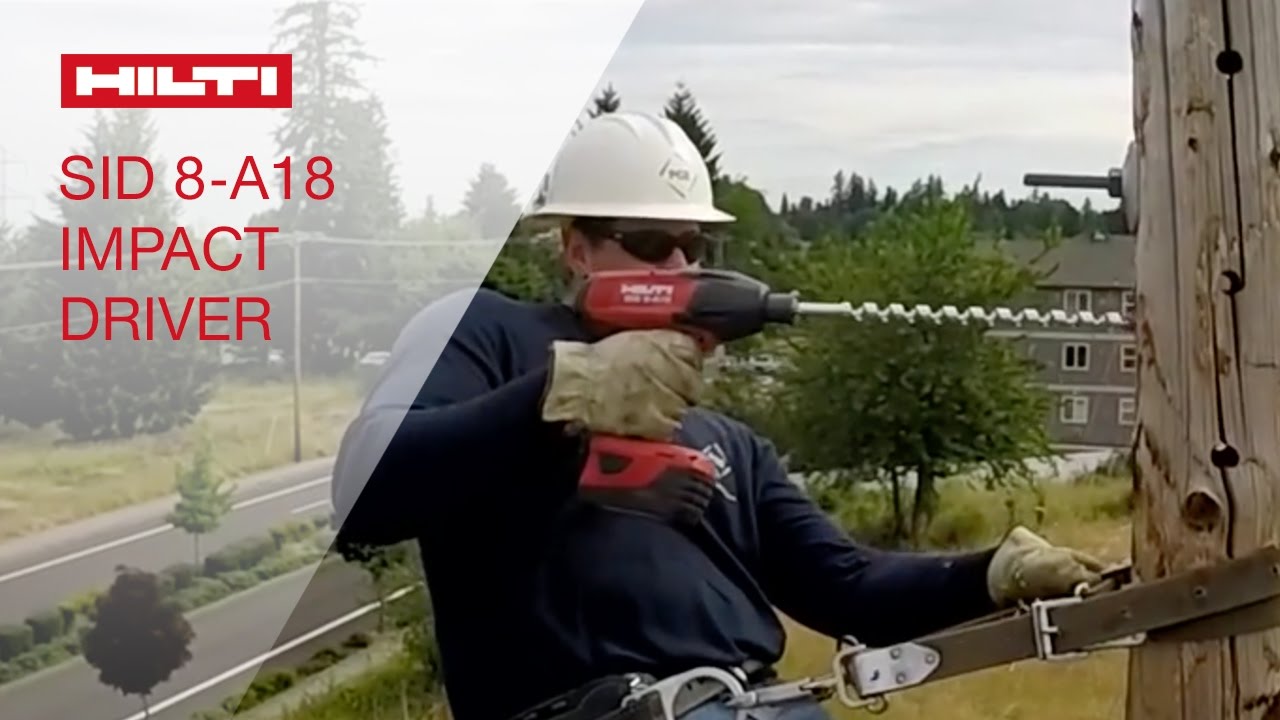 Applications
Drill in heavy wood, timber and other utility materials
Bolt and fasten on wood utility poles and other assemblies
Work near charged power lines
Drill in treated lumber using 7/16" shank auger bits
Drill large-diameter holes in wood with 7/16" shank hole saws
Features
Adjustable body strap for safe, comfortable "always-ready" storage
Specially designed grips for comfort and precision, even with gloved hands
Ergonomic chuck for quicker bit changes, even with gloved hands
Twist-free design for removing stuck bits safely and easily
Dedicated hammering mechanism and intelligent electronics for optimized performance in wood
LED light for accuracy in low-light conditions
Advantages
Specially designed for challenging environments, including high voltage or elevation
Tested to perform near energized lines
Get a comfortable grip, even with protective leather gloves
Drill more precisely with exceptional balance and weight distribution
Switch bits easily with ergonomically designed chuck
Reliability
Backed by the Hilti Service Agreement:
20 year manufacturer warranty
2 year no-cost repair, covers wear-and-tear and battery replacements
1-day turnaround on tool and battery repair (plus transit)