Concrete Cutting
Achieve new levels of concrete-cutting productivity.
Everyone likes strong, durable concrete—that is, until someone needs to cut through it. Then, its strength can put a strain on the average equipment, productivity, and profitability. But concrete strength isn't your only concrete cutting challenge. Concrete depth, hidden reinforcements, and the plane on which you have to cut it all impact your best concrete cutting approach.
Let us help you attack the problems of cutting through concrete from every angle imaginable with a wide range of job-tested Hilti Concrete Cutting saws. And compare the range of corresponding diamond-coated and abrasive blades available to help you satisfy just about any concrete cutting need.
Two excellent examples are our DSH 700-X and DSH 900-X Concrete Cutting Saws. Your operators will appreciate how easy to start and easy to maintain these hand-held gas-powered concrete saws are. And you will appreciate the maximum cutting speeds they deliver for construction, paving, masonry, and sewerage applications, thanks to customized blade designs. But that's just the tip of the iceberg in terms of concrete cutting options.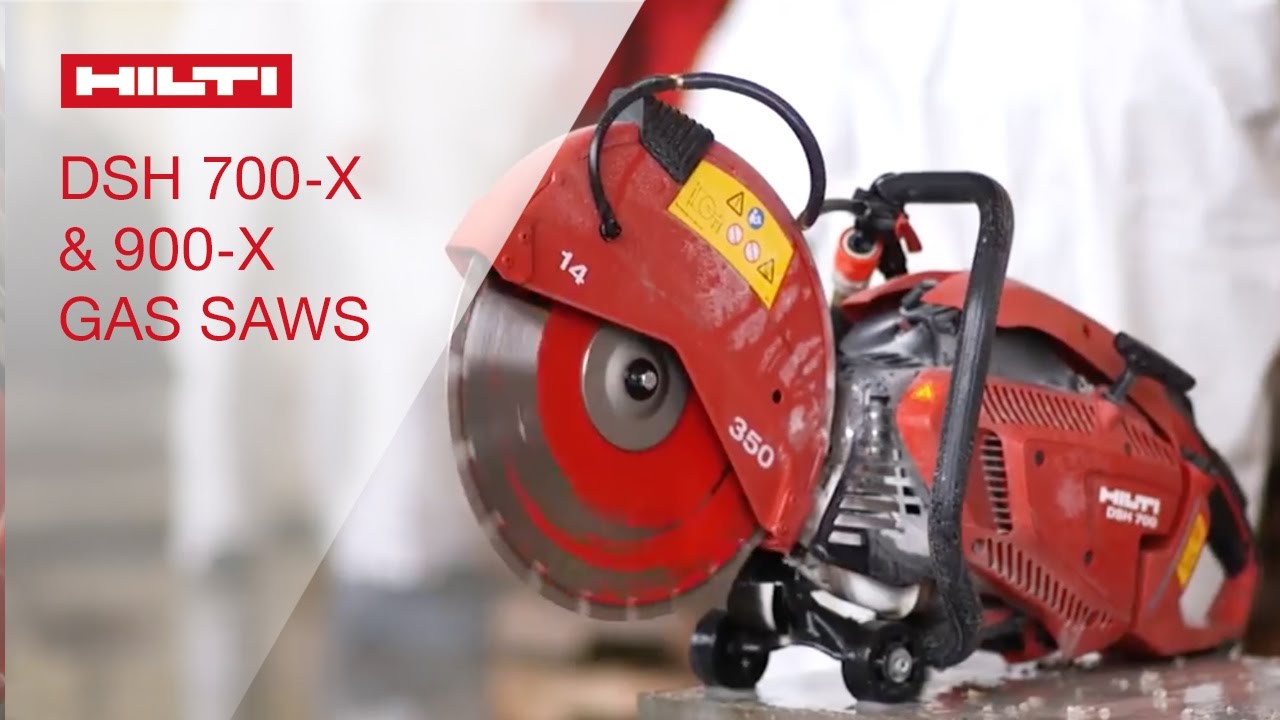 Cut time. Cut costs.
Satisfy your job-specific needs and productivity goals with the wide range of concrete-cutting saws and cutting blades linked below.