Firestop Design Center
Hilti: The first name in fire protection.
Since 1941, Hilti has led the way in creating tools and systems to make construction simpler, stronger and—above all—safer. Hilti helps specifiers and building owners by providing the safest firestop products on the market, made even safer considering the simple and intuitive installation options designed to help preserve property and protect lives.
More answers for critical applications
No shortcuts
Together with nonstructural field engineers, fire protection specialists and third-party agencies, Hilti tests every firestop product to the highest standards. It means only the best possible solutions are good enough to earn the Hilti name and complete your project.
Hilti Firestop Systems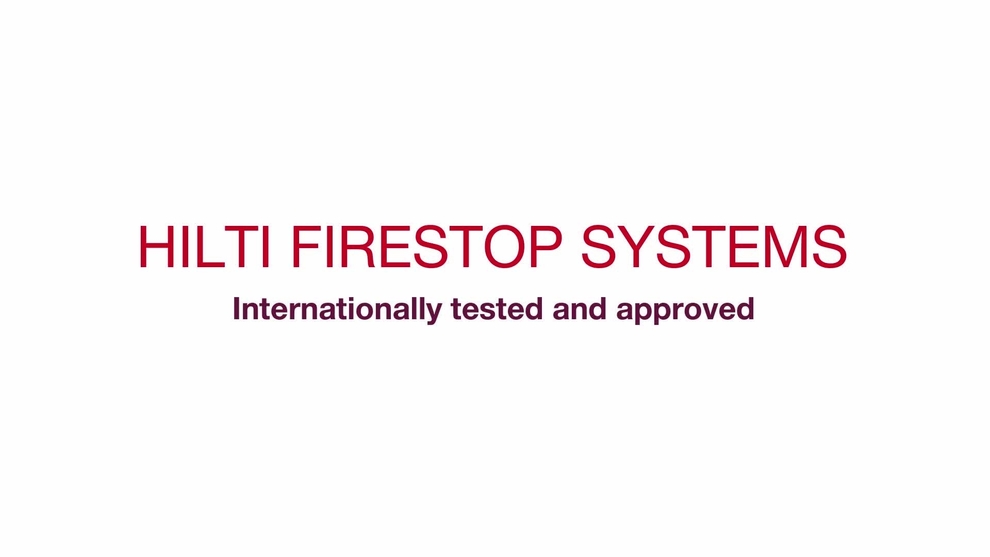 Engineering Judgments
No matter how many firestop systems there are, you'll always encounter a unique condition that requires unconventional thinking. When there's no tested and approved solution for a special opening or penetration through a fire-rated assembly, trust the Hilti firestop team. We'll assess the need and then do what it takes to help you design a comprehensive fire protection program—from custom drawings to expert engineering judgments and beyond.  
Request an engineering judgment

Hilti Firestop Specialty Contractor Program
Good news for architects and specifiers: Partner with an independent Hilti Accredited Firestop Specialty Contractor and get expert installation from factory-trained professionals who understand firestopping inside and out.

Learn more about the HAFSC program